---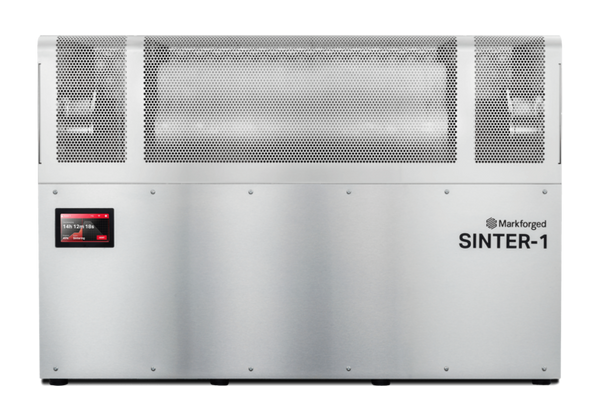 Sinter-1
Markforged
SKU: F-SR-0001
Regular price $59,990.00
The Markforged Sinter-1 is a high performing, high value furnace - it's affordable, sizable, and reliable. Featuring 4760 cubic cm of working volume, The Sinter-1 effortlessly converts brown (washed) parts into their near fully dense final metallic form. Built on 30 years of Metal Injection Molding (MIM) technology, it is ideal for sintering medium sized parts and small batch production.
Furnace Dimensions - 1067 mm x 483 mm x 406 mm
Furnace Volume - 4760 cubic cm
Peak Temperature - 1300° C
For more information about Markforged, visit our website.