---
Tovatech
Formlabs, manufacturer of industry-leading stereolithography 3D printers, has collaborated with Elma Ultrasonic, manufacturer of advanced ultrasonic cleaners, to create a customized automated cleaner to wash large parts printed on the Form 3L 3D printer.  Elma products are distributed in the USA by Tovatech LLC.
We offer two cleaning kits for the Form 3L:
The P180H and P300H use ultrasonic cleaning to wash away uncured resin on a
printed part, which is different than the Form Wash which uses agitated cleaning.
Ultrasonic cleaners work through cavitation. Soundwaves are emitted at a certain
frequency into the solvent which creates powerful microscopic voids, or bubbles.  These bubbles ultimately implode and scrub away uncured resin from the part, where it can then be absorbed by the solvent. Since these bubbles are microscopic, they are able to clean any surface touched by the solvent.
At this time, The P180H and P300H are specifically being recommended due to their
capability to handle larger print volumes, tub and custom lid compatible with resin and solvent, fast and quiet operation, and 2 year warranty from Elma.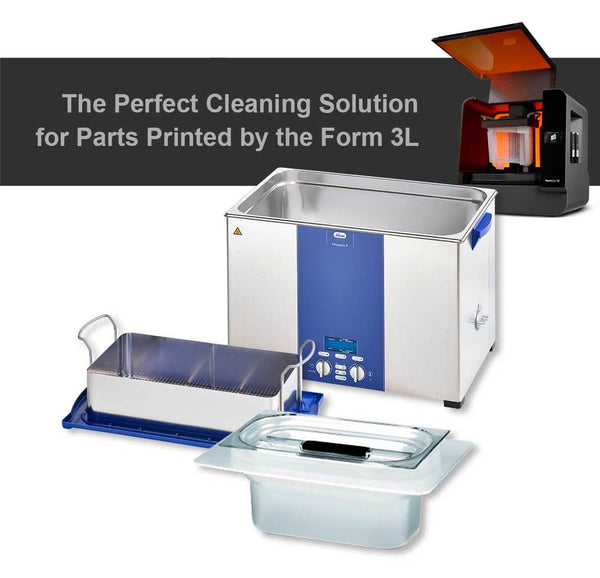 Tovatech
Tovatech