---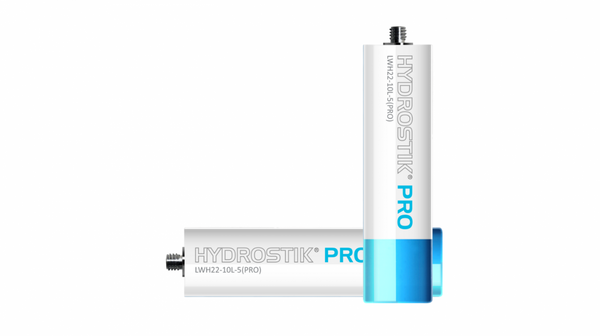 Hydrostik Pro Cartridges
Horizon Educational
SKU: LWH22-10L-5(PRO)
Regular price $65.00
HYDROSTIK PRO Cartridges are designed with an aluminum alloy materials enclosure and a AB2 alloy for hydrogen absorption.
After activation, the AB2 alloy is capable of absorbing hydrogen, expanding and releasing heat until saturation. The internal pressure of the fully charged cartridge remains at 30Bar (435PSI) at ambient temperatures of 20˚C - 25˚C and the weight is around 0.9 gram higher. Once the cartridge valve is opened and pressure is reduced, hydrogen will be continuously released from the alloy that will absorb heat. If the heat absorption rate decreases, so will the hydrogen release rate. The cartridge enclosure materials are made of an aluminum alloy that has excellent heat conductivity properties that can facilitate heat  conduction of the alloy during gas absorption and release processes. Gas absorption  efficiency of the alloy can be significantly impacted by oxidization due to humidity; therefore dry hydrogen gas with a purity of no less than 99.99% is required for charging use.
For more information about Horizon Educational, visit our website.